Safety 1st Alpha Elite 65 Convertible Car Seat
from $0.00

When it comes to choosing the best car seat for your child, you need to consider the level of comfort and protection it provides. It is important that the product meets baby car seats safety standards, so there are no risks involved when your little one is buckled up during the ride. This is why you should compare all the options available on the market to determine the best one worth your investment.

In this review, we feature the Safety 1st Alpha Elite 65 Convertible Car Seat. Discover more about its distinct features, benefits, and what actual product users say about it. With these pieces of information, you should be able to make a better decision in buying the right car seat for your child.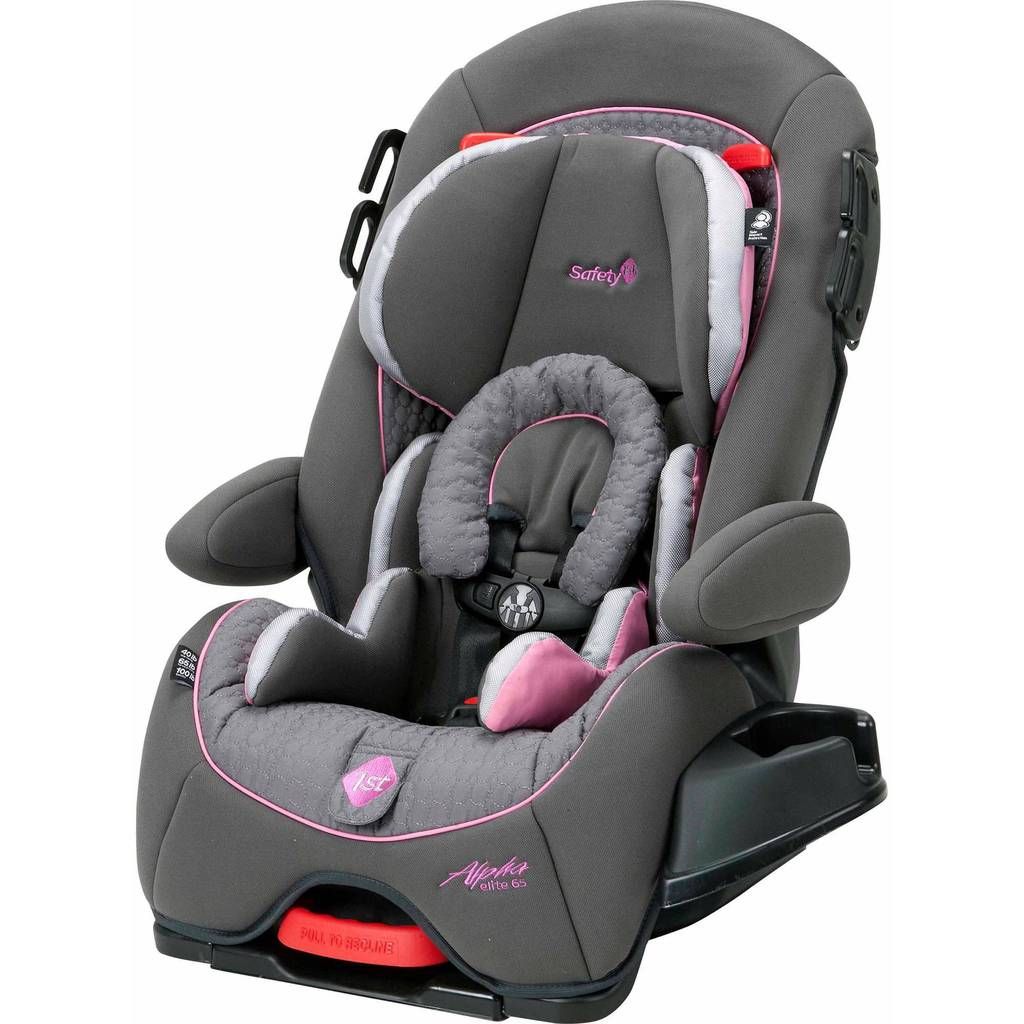 Product Overview

The Alpha Elite 65 convertible car seat by Safety 1st is designed for use by newborns, infants, toddlers, and children up to 100 pounds. It can be positioned and used in several ways such as rear-facing, forward-facing, and booster mode. This product is ideal for use even as your baby grows up, which can save you several dollars from not having to buy two different kinds of car seats.

This car seat keeps your child secure while on the road, so you can be confident about his or her safety as you drive the car. It also offers ultimate comfort and convenience throughout the ride, so your little one can just sit back and relax. Most importantly, this convertible car seat is intended to meet the safety needs of every child with the different positioning modes that it offers.

Features of the Alpha Elite Convertible Baby Car Seat

This baby car set by Safety 1st has several features that make it a good choice for parents who need a secure, comfortable, and supportive car seat for their child. Among these great qualities are the following:

1. Varied Positioning Mode

This Safety 1st convertible baby car seat is versatile enough to provide safety for your child at different stages. It can be used as a rear-facing seat for children between 5 and 35 pounds, or as a forward-facing car seat for riders 22 to 50 pounds in weight. As your baby grows up, you can simply position this seat in a booster mode, which can hold up to 100 pounds. With the versatility of this product, you do not have to buy different sizes and types of car seat throughout the years.

2. Customized Fit

You can easily adjust the height of the harness to further enhance your child's comfort and safety. In fact, the Alpha Elite 65 has a 5-point harness included with a QuickFit harness system for quick and easy adjustment of the harness height. Simply adjust the height from the front part of the harness in just a single step.

3. High Level of Protection

Another thing you will love about this car seat is the optimum level of protection that it provides. It has met Federal Safety Standards for baby car seats, which can give parents a sense of confidence and peace of mind each time they take their child on the road. These protective features include an EPP energy absorbing foam, pillow, and a removable infant head support.

4. Comfortable and Convenient

If your child is ready for a nap while in the car, you can simply recline the seat with just one hand. There are three different positions to choose when you recline this car seat, depending on what your child prefers. As for the armrests, these are padded to add comfort to your child. It is also possible to pivot the armrests for enhanced convenience.

Pros:

1. Comes with Brilliant Features

Parents who have bought this car seat are impressed about the excellent features of this car seat. These include the removable head support, adjustable headrest, and a lumbar cushion. With these features, children can experience great comfort no matter how long the car trip is. As for parents, they can drive with ease as they no longer need to worry about their child getting restless in the car.

2. Useful Even As Kids Grow Up

Since this is a convertible car seat, it can be used by newborns, babies, and older children. When used as a rear-facing car seat, the maximum weight it can hold is 35 pounds. However, once your child no longer meets the height restriction, it is best to switch this seat to the forward or booster mode. This will ensure optimum protection and comfort for your little one.

3. Easy to Install

The last thing that parents want in a baby car seat is a complicated design and difficulty in getting it set up. With the Alpha Elite 65, you no longer need to worry about dealing with a car seat that is tricky to set up and install. Installation is a breeze, and you can choose from three different positions when reclining the seat.

Cons:

The only main concern that some parents have encountered is the size of this seat. It is much larger than the average, so it can be rather snug when it is set up in the rear facing mode. In fact, if there are two car seats placed per row, there will hardly be much leg room and space left for your other passengers. Nevertheless, the size makes it very comfortable for your baby, which is your primary concern.

The Verdict

Adjustable, convenient, comfortable, and secure – these are just some of the appropriate words that best describe the Alpha Elite 65. It has met baby car seats safety standards to give children the protection they need and the comfort they deserve throughout the ride. For its price and impressive qualities, this baby car seat is truly worth every dollar you pay.
See this Safety 1st Alpha Elite 65 Convertible Car Seat on Amazon.com
And
Video Review :